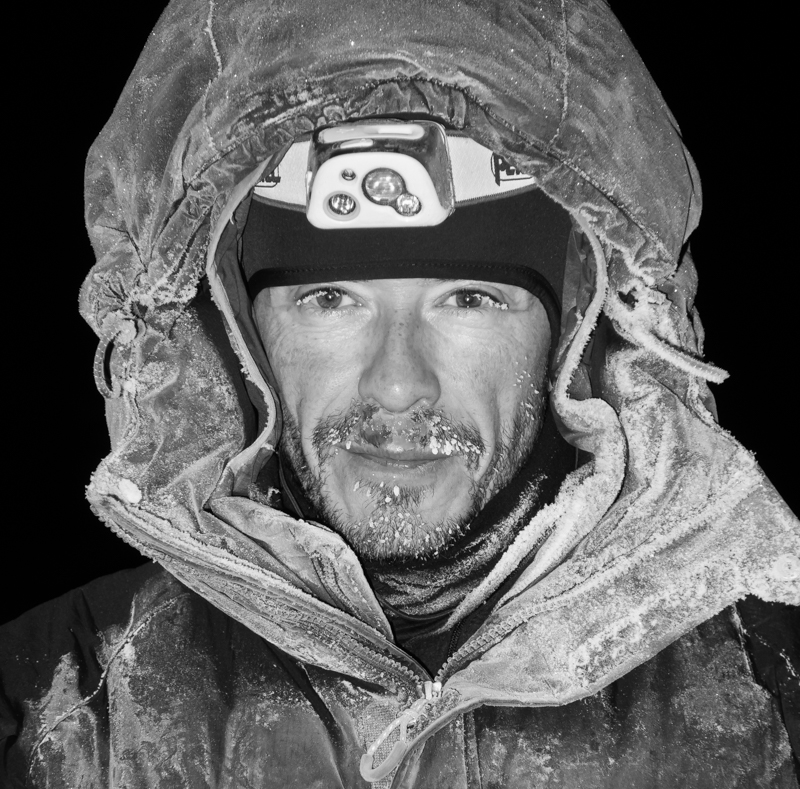 Undoubtedly the landscape and its light influence our mood. To put it simply, a lake under a summer sun does not evoke the same as a mountain under a winter blizzard. And this is the premise I start from when I take a photograph. Because deep down I think that's what it's all about, transmitting emotions through an image. 
To get to this obvious point, I've come a long way. I studied biology animated by the search for answers about the natural world. I have travelled through countries spread across the four cardinal points. I have climbed high mountains in distant mountain ranges such as the Andes or The Mountains of the Moon and I have entered deserts older than man like Namib. I have travelled through places as desolate as the Mongolian steppe. I have peered into the deep cracks of the old crust of our planet, like the Grand Canyon of Colorado. I have entered millenary forests such as Hoh. And I have sat on the shores of great oceans, as abrupt as A Costa da Morte... Always looking for the best light, the most suitable to portray the essence of these mythical places.
The confluence between orography, meteorological phenomena and light, are the elements I take into account to elaborate an image and its confluence and harmony depends on what I like to call the "melody of the landscape", which each one must interpret, with his personal vision. In order to do so, I am inspired by great photographers and above all by masters of painting such as J.M.W. Turner, John Maritn, Gustav Klimt, El Greco,... because nobody like them has been able to capture the essence of light.
In a world saturated with images, I understand landscape photography as something that should move the observer, provoking sensations and emotions that transcend a mere descriptive recreation of a more or less beautiful place. Patience and perseverance are two important ingredients for this, because the magical confluence of elements I was talking about is elusive and capricious. Sometimes it comes as a surprise, with almost no time to react, other times it is made to be desired over the years, breaking the will of the most determined. Sometimes you find it as a gift that you only hope to open with anxiety and others are building and meditating over a long time.
In any case I prefer to represent a Nature with personality, savage, that does not allow itself to be domesticated, fickle, impassive and implacable before man. A character who tells us epic stories, a drama that occurs daily throughout the planet, but sometimes is observed in intimate moments, making us believe in the chimera that nothing changes, that the Universe is static.
In the background the best of all is to be invited as a spectator to contemplate the Drama of Nature, feel its strength through rain, wind, a leaden sky or an incandescent sun, ... 
The purpose of this website is to share with all of you some of those memorable moments.
Enjoy it...
My images have been published in Natura, Altaïr, Visión Salvaje, Iris and National Geographic Viajes, El País Semanal. 
Some of my landscapes have been recognized in prestigious contests such as Foto Nikon at national level or in the European Wildlife Photographer of the Year of the GDT, Big Picture, Asferico, Siena Photo Awards, Memorial Maria Luisa, Montphoto, Windland Smith Rice International Awards, Narava or the Glanzlichter at international level.